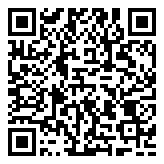 Data
11 Mag 2023
- 12 Mag 2023
Ora
09:00 - 17:30
Costo
1.000,00 + IVA
Marchio
VMware
VMware vRealize Log Insight: Deploy and Manage [V8.4]
Course Overview
This two-day course focuses on deploying, using, and managing VMware vRealize® Log Insight™ product.
It provides you with the knowledge and skills to deploy a vRealize Log Insight cluster that meets the monitoring requirements of your environment.
This course covers the configuration and use of vRealize Log Insight to collect and manage logs from a
variety of VMware and third-party products. This course discusses interfacing vRealize Log Insight with other systems to monitor, troubleshoot, and secure a data center.
Course Objectives
By the end of the course, you should be able to meet the following objectives:
• Identify features and benefits of vRealize Log Insight
• Determine the vRealize Log Insight cluster that meets your monitoring requirements
• Describe the vRealize Log Insight architecture and use cases
• Deploy and configure a vRealize Log Insight cluster
• Use the Interactive Analytics tab to get a deep understanding of log data
• Create and manage queries
• Managing vRealize Agents and Agent Groups
• Create various custom dashboards
• Describe and use the vRealize Log Insight widgets
• Extend the capabilities of vRealize Log Insight by adding content packs and configuring solutions
Target Audience
Experienced system administrators, system integrators, and developers responsible for designing and implementing vRealize Log Insight
Prerequisites
System administration experience with VMware vSphere®deployments or completion of one of the following courses:
• VMware vSphere: Install, Configure, Manage [V7]
• VMware vSphere: Optimize and Scale [V7]
Durata corso: 2 Giorni
VMware Training Credits: 12 – Richiedi Maggiori Informazioni
Prezzo corso: € 1.000,00 + IVA
Documentazione: Manuale dello studente in formato elettronico
Attestato: Attestato di frequenza rilasciato elettronicament
Tipologia corso: Classroom, LiveOnLine, vFlex-ILT, Onsite, OnDemand
Competenza: nd
Certificazione:
Sedi: Live on Line, Onsite 
---
Modulo di Registrazione