Ora locale
Fuso orario:

America/New_York

Data:

20 Lug 2020

- 24 Lug 2020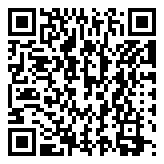 Data
20 Lug 2020
- 24 Lug 2020
Costo
€ 2.900,00 + IVA
Marchio
VMware
VMware vCloud Director: Install, Configure, Manage [V9.7]
In this five-day course, you focus on installing, configuring, and managing VMware vCloud Director® for Service Providers 9.x. You learn about self-service provisioning, the creation of organizations, virtual data centers (VDCs), catalog services that include predefined virtual machines, and on-demand VMware NSX® networks.
This course covers interfacing VMware vCloud Director® with other systems using various APIs and the integration and use of VMware vCloud® Availability for vCloud Director®. You will understand how to manage multisite, cross-VDC networking for vCloud Director. You will also understand how to configure Central Point of Management (CPOM) to define a Software-defined Datacenter (SDDC) for tenant and provider users of vCloud Director. This course also discusses how to monitor various vCloud Director objects using VMware vRealize® Operations™, Tenant vApp, and VMware vRealize® Log Insight™.
Product Alignment
• vCloud Director 9.x
• vCloud Availability for vCloud Director 3.0
• vSphere 6.x and later
• NSX 6.x and later
Objectives:
By the end of the course, you should be able to meet the following objectives:
• Deploy vCloud Director
• Manage vCloud Director to satisfy service provider needs
• Create and manage vCloud Director organizations and vApps to satisfy business needs
• Create and manage vCloud Director catalogs
• Transfer virtual machine workloads from VMware vSphere® into and out of vCloud Director
• Configure networking for organizations and vApps with the help of NSX
• Use NSX to create hybrid cloud connectivity between public clouds and private clouds
• Discuss various customer onboarding scenarios involving vCloud Director
• Configure the integration with VMware vCloud® Availability for vCloud Director®
• Use VMware vCloud® Availability for hybrid cloud setup and onboarding
Intended Audience:
Customers, cloud architects, systems engineers, data center administrators, and cloud administrators with experience in managed services or managing a service provider environment
Prerequisites:
Completion of the following course is required:
• VMware vSphere: Install, Configure, Manage [V6.x] or equivalent knowledge
Completion of the following eLearning courses is recommended:
• VMware vCloud Director: Fundamentals [V8.x]
• VMware vSAN and HCI Fundamentals
• VMware Network Virtualization Fundamentals
Substantial knowledge of TCP/IP networking is helpful.
Durata corso: 5 Giorni
Prezzo corso: € 2.900,00 + IVA
Documentazione: Manuale dello studente in formato elettronico
Attestato: Attestato di frequenza rilasciato elettronicamente
Tipologia corso: Classroom, LiveOnLine, vFlex-ILT, Onsite, OnDemand
Competenza: nd
Certificazione: VMware Certified Professional – Data Center Virtualization (VCP-DCV)
Sedi: Live on Line, Saronno, Roma, Padova
Seleziona la sede di preferenza in fase di richiesta quotazione qui di seguito.