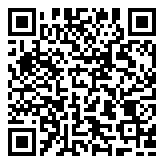 Data
24 Feb 2020
- 28 Feb 2020
Costo
€ 2.750,00 + IVA
Marchio
VMware
VMware Horizon 7: Troubleshooting and Performance Optimization [V7.7]
During this five-day, hands-on training, you will gain the advanced knowledge, skills, methodology, and abilities to achieve competence in troubleshooting the View component of VMware Horizon® 7.
You will increase your skills and competence in using VMware and third-party tools to analyze and solve problems associated with a View implementation.
This lab-intensive course provides you with a comprehensive environment to test your skills at identifying and solving a broad range of issues.
Product Alignment
• VMware Horizon 7.7
• vSphere 6
Objectives
By the end of the course, you should be able to meet the following objectives:
• Use the Horizon Administrator Web client, log files, and VMware and third-party tools to analyze, diagnose,
and troubleshoot problems in a View environment
• Optimize the display protocol and the virtual desktop to ensure an optimal end-user experience
• Identify infrastructure problems as they relate to View
• Discuss View installation problems and best practices
Intended Audience:
Experienced system administrators and system integrators responsible for maintaining the View component of VMware Horizon 7
Prerequisites:
This class requires understanding the concepts and topics presented in the following courses:
• VMware Horizon 7: Install, Configure, Manage
• VMware Data Center Virtualization Fundamentals
Experience with working with View and VMware vSphere® is helpful.
Certifications:
n.d.
Durata corso: 5 Giorni
VMware Training Credits: 34 – Richiedi Maggiori Informazioni
Prezzo corso: € 2.750,00 + IVA
Documentazione: Manuale dello studente in formato elettronico
Attestato: Attestato di frequenza rilasciato elettronicamente
Tipologia corso: Classroom, LiveOnLine, vFlex-ILT, Onsite
Competenza: nd
Certificazione: nd
Sedi: Live on Line, Saronno, Roma, Padova
Seleziona la sede di preferenza in fase di richiesta quotazione qui di seguito.