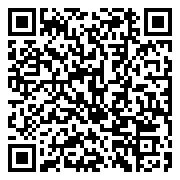 Data
24 Feb 2020
- 28 Feb 2020
Costo
€ 2.500,00 + IVA
Marchio
VMware
Data Center Automation with vRealize Orchestrator and vSphere PowerCLI
This five-day course teaches experienced VMware vSphere® administrators how to use the powerful automation tools that all vSphere customers have access to.
Using real-world use cases and examples, you will learn how to automate day-to-day administration tasks with VMware vSphere® PowerCLI™ and VMware vRealize® Orchestrator™.
During class, you will use these tools to automate tasks in a realistic lab environment.
Product Alignment
• vSphere PowerCLI 6.0
• vRealize Orchestrator 7.0
Objectives
By the end of the course, you should be able to meet the following objectives:
• Describe the features and benefits of automation in a vSphere environment
• Understand the role of the vSphere Web Services API in automation
• Use the Managed Object Browser (MOB) to view the structure of VMware vSphere® API and VMware
vCenter Server® inventory
• Use vSphere PowerCLI to deploy and manage virtual machines and virtual infrastructure
• Run and manage library vRealize Orchestrator workflows
• Design, develop, and run custom reusable vRealize Orchestrator workflows
• Incorporate JavaScript into vRealize Orchestrator workflows
• Select the appropriate tool for automating day-to-day tasks in vCenter Server
Intended Audience:
Experienced vSphere administrators who want to use available tools to automate day-to-day tasks
Prerequisites:
Completion of the following courses, or equivalent experience with vSphere deployments:
• VMware vSphere: Install, Configure, Manage [V6.0]
Durata corso: 5 Giorni
VMware Training Credits: 31 – Richiedi Maggiori Informazioni
Prezzo corso: € 2.500,00 + IVA
Documentazione: Manuale dello studente in formato elettronico
Attestato: Attestato di frequenza rilasciato elettronicamente
Tipologia corso: Classroom, LiveOnLine, vFlex-ILT, Onsite
Competenza: nd
Certificazione: nd
Sedi: Live on Line, Saronno, Roma, Padova
Seleziona la sede di preferenza in fase di richiesta quotazione qui di seguito.