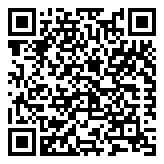 Data
24 Feb 2020
- 28 Feb 2020
Costo
€ 1.500,00 + IVA
VMware App Volumes and User Environment Manager on Horizon
This three-day course builds your skills in application management using VMware App Volumes™ and VMware User Environment Manager™.
You learn how to use App Volumes to deliver applications and data to desktops and users in seconds. You gain skills in managing application lifecycles from installation to update and replacement.
You also learn how to use User Environment Manager to provide personalization and dynamic policy configuration across virtual, physical, and cloud-based environments to simplify end-user profile management.
Product Alignment
• App Volumes 2.14
• User Environment Manager 9.4
Objectives
By the end of the course, you should be able to meet the following objectives:
• Describe the features and functions of App Volumes and User Environment Manager
• Understand the architectures of App Volumes and User Environment Manager
• Install and configure App Volumes
• Create and deploy AppStacks and Writable Volumes
• Install and configure User Environment Manager
• Manage application configurations, user environment settings, and personalization settings
Intended Audience:
Experienced system administrators and system integrators responsible for implementing VMware Horizon®, Citrix XenApp and XenDesktop, and RDSH solutions
Prerequisites:
It is recommended that you attend the following self-paced eLearning courses before attending this course:
• VMware Horizon 7 Fundamentals
• VMware App Volumes Fundamentals
• VMware User Environment Manager Fundamentals
• VMware ThinApp® Fundamentals
Experience with virtualized desktop implementation is helpful.
Certifications:
n.d.
Delivered:
The Advanced courses is delivered directly by VMware.
Durata corso: 3 Giorni
VMware Training Credits: 19 – Richiedi Maggiori Informazioni
Prezzo corso: € 1.500,00 + IVA
Documentazione: Manuale dello studente in formato elettronico
Attestato: Attestato di frequenza rilasciato elettronicamente
Tipologia corso: Classroom, LiveOnLine, vFlex-ILT, Onsite
Competenza: nd
Certificazione: nd
Sedi: Live on Line, Saronno, Roma, Padova
Seleziona la sede di preferenza in fase di richiesta quotazione qui di seguito.