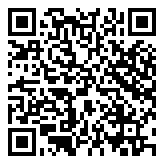 Data
24 Feb 2020
- 28 Feb 2020
Costo
€ 2.750,00 + IVA
Marchio
VMware
VMware Advanced Skills for vSphere Professionals Workshop [V6.7]
This five-day workshop provides hands-on experience in advanced VMware vSphere® administration and helps you prepare to pass the VMware Certified Advanced Professional — Data Center Virtualization Deploy 2018 certification exam.
This course provides practical exposure to various advanced vSphere administration and configuration topics. Additionally, the course aligns to the exam objectives to provide you with an opportunity to enhance and practice your skills and better prepare you for the exam.
Product Alignment
• VMware ESXi 6.7
• vSphere 6.7
Objectives
By the end of the course, you should be able to meet the following objectives:
• Configure and manage VMware vSphere® Auto DeployTM configurations
• Configure advanced system settings
• Deploy and configure core management infrastructure components
• Deploy and configure VMware vSphere® Update ManagerTM components
• Perform virtual machine configurations
• Implement complex storage solutions
• Deploy and configure VMware vSANTM
• Troubleshoot complex storage solutions
• Implement and manage vSphere 6.x standard switch and distributed switch networks
• Troubleshoot a vSphere 6.x network implementation
• Implement and maintain vSphere availability solutions
• Implement and manage DRS solutions
• Troubleshoot vSphere clusters
• Manage a vSphere environment using command line tools
• Manage and analyze vSphere log files
• Configure and manage a content library
• Use vSphere performance monitoring tools
• Optimize virtual machine resources
• Backup and recover vSphere configurations
• Configure a vSphere 6.x environment for security
• Manage authentication and end-user security
• Manage SSL certificates
• Secure and encrypt a virtual machine
Intended Audience:
Experienced system administrators.
Prerequisites:
You should have the following skills before taking this course:
• Completion of the VMware vSphere: Optimize and Scale [V6.7] course or equivalent skills
You must have the VMware Certified Professional – Datacenter Virtualization (VCP-DCV) certification in order to obtain the VCAP-DCV Deploy 2018 certification.
Certifications:
This course prepares you for the following certification:
• VMware Certified Advanced Professional — Data Center Virtualization Deploy 2020
Delivered:
The Advanced courses is delivered directly by VMware.
Durata corso: 5 Giorni
VMware Training Credits: 34 – Richiedi Maggiori Informazioni
Prezzo corso: € 2.750,00 + IVA
Documentazione: Manuale dello studente in formato elettronico
Attestato: Attestato di frequenza rilasciato elettronicamente
Tipologia corso: Classroom, LiveOnLine, vFlex-ILT, Onsite
Competenza: nd
Certificazione: VCP-DCV 2020 & VCP-DCV 2018
Sedi: Live on Line, Saronno, Roma, Padova
Seleziona la sede di preferenza in fase di richiesta quotazione qui di seguito.